UNLEASH THE MAGIC: ENCHANTING FEATURES
THAT MAKE YAS WINTER FEST UNFORGETTABLE!
From snow slides to sing-alongs and more, experience the festive wonders in store at Yas Winter Fest.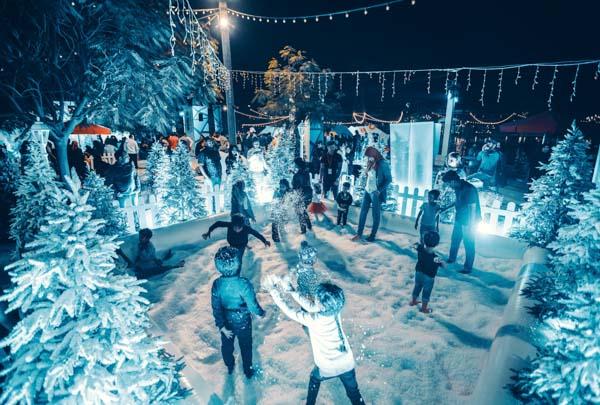 Enjoy a snow play zone complete with artificial snow, fir trees, and more! The perfect setting to build a snowman or work on your snowball fight throws!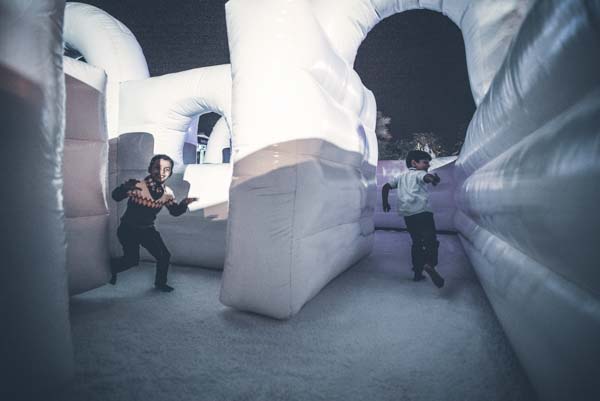 What's better than a good old-fashioned snowball fight? A snowball fight in a maze! Test your hiding, running, and throwing skills. All the fun, without the cold!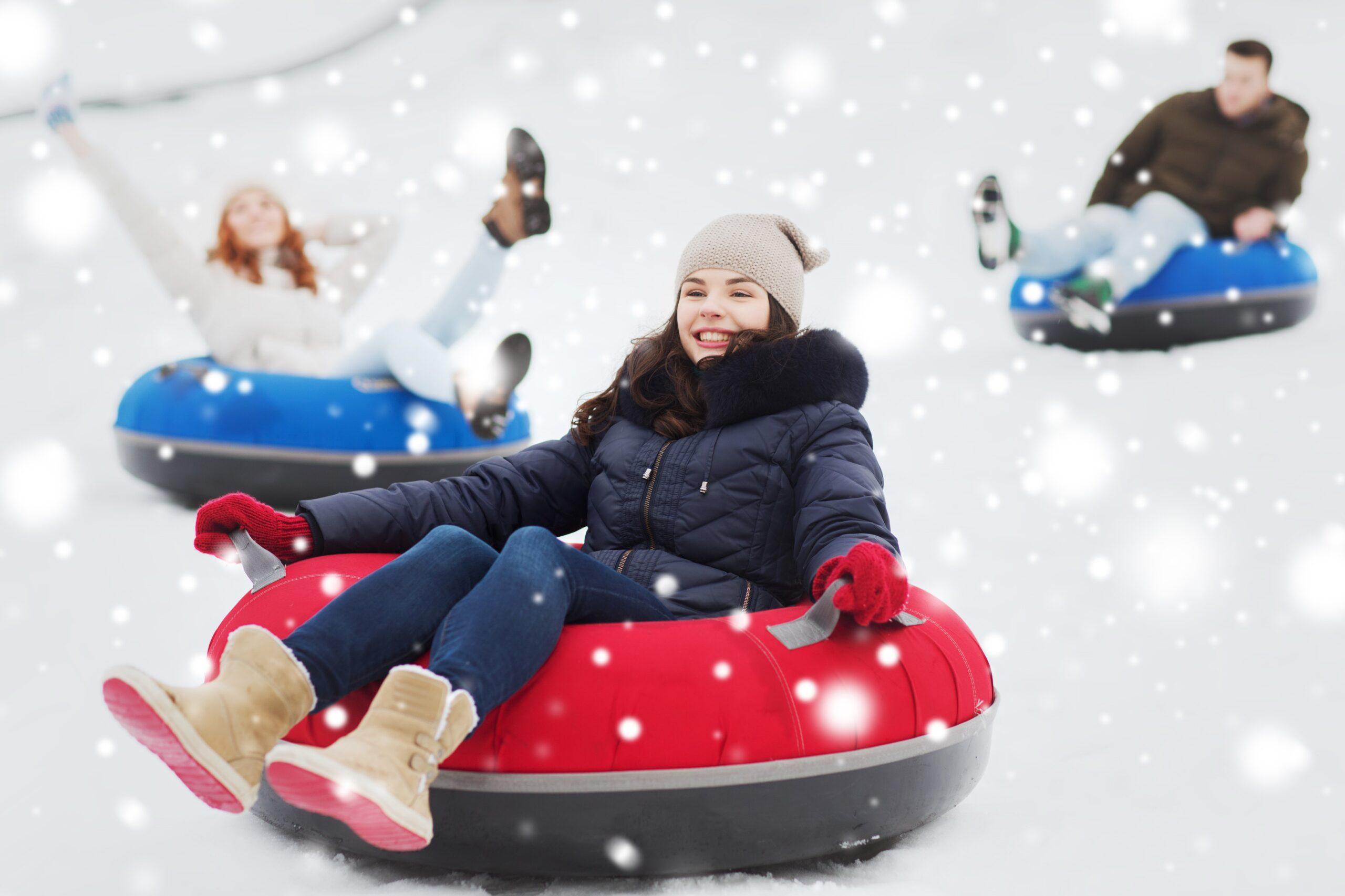 A mega snowslide awaits you! Grab a tube and feel the winter wind in your hair as you slip 'n slide down—the ultimate winter thrill!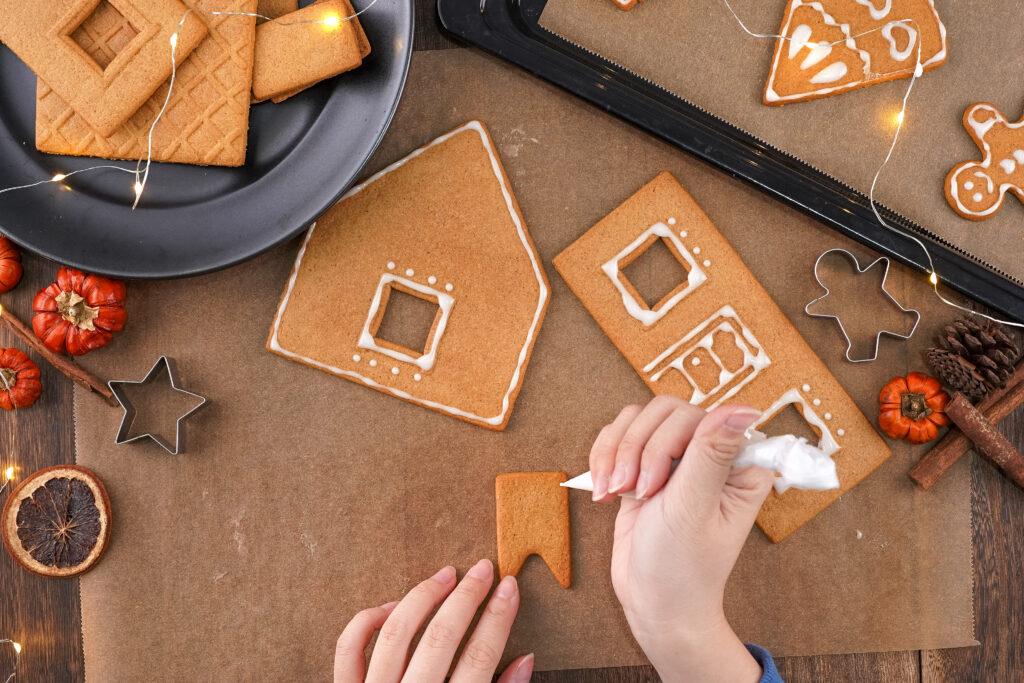 GINGERBREAD HOUSE DECORATING
The perfect centrepiece for any festive table—decorate your own gingerbread house or gingerbread cookies!
Price: AED 30 for cookies; AED 40 per house.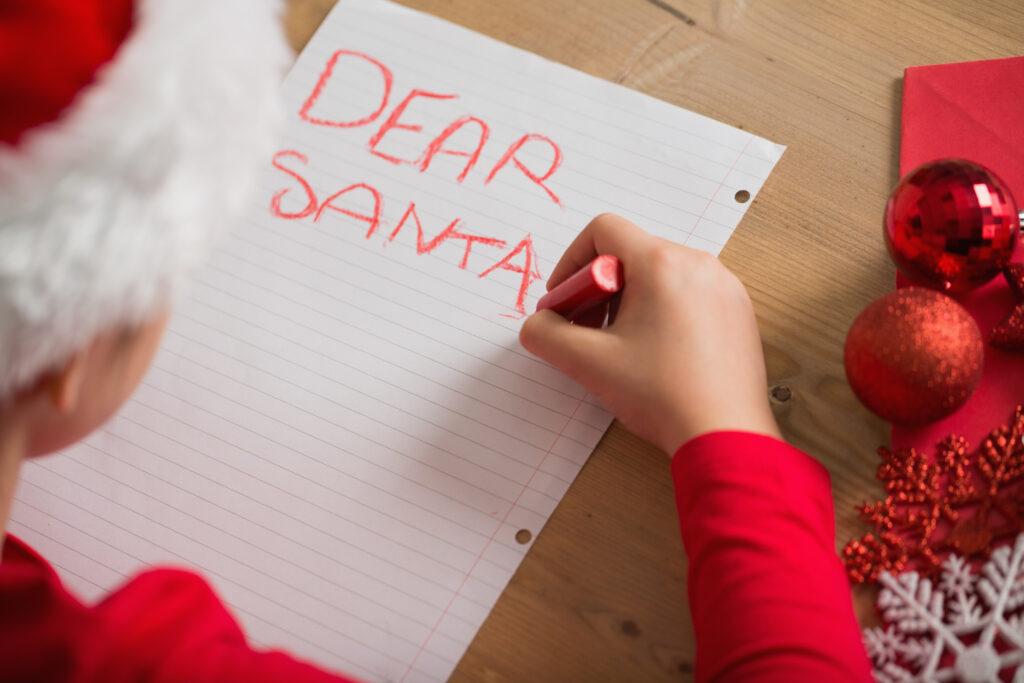 Addressed straight to the North Pole, put your wish list on paper and send Santa a little note. Drop it off in the big red post box and let the elves take it from there!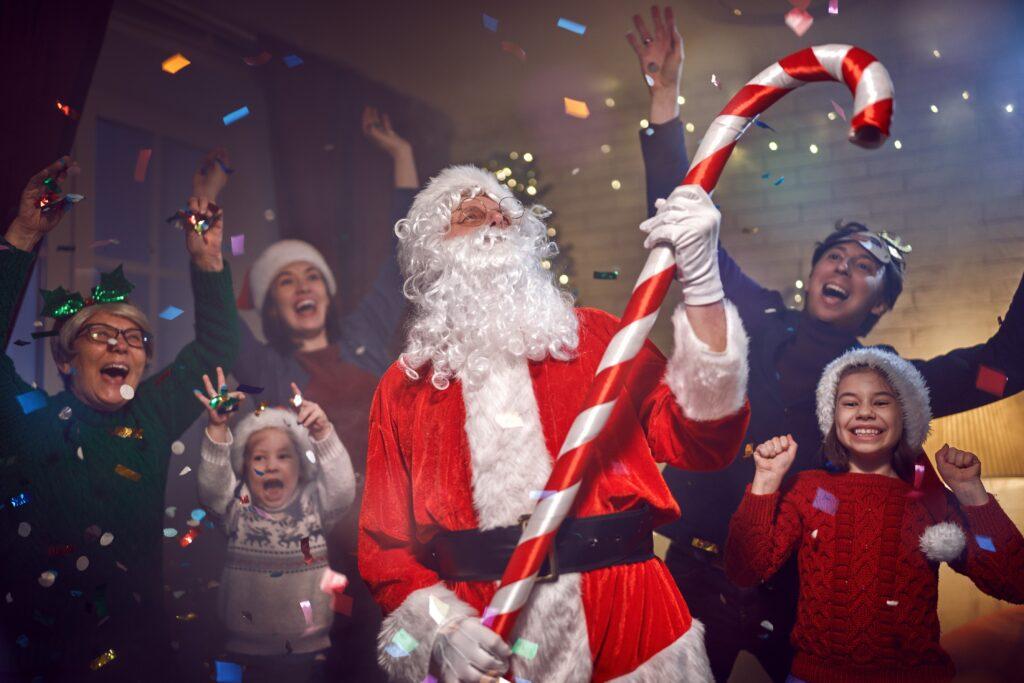 Will you be able to spot Santa throughout the weekend? Catch him making special appearances on stage and roaming the park each hour from 4–8 p.m.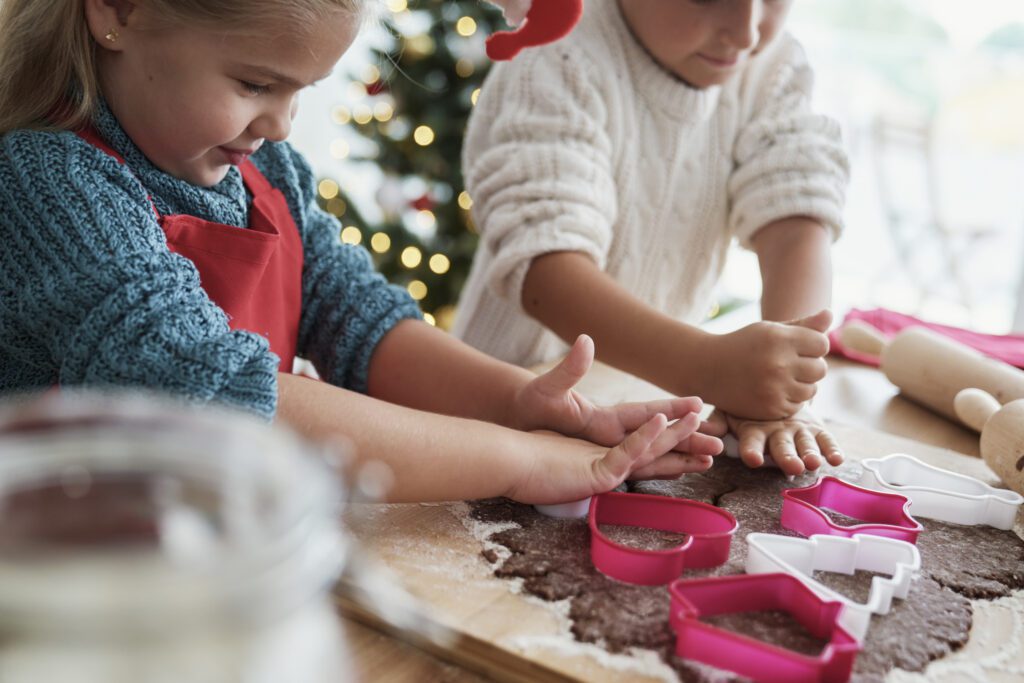 Step into Santa's workshop where you can experience a day in the life of an elf! Crafts for little kids and big kids alike, there are plenty of options to take home beautiful handmade gifts. *Ceramics painting & colouring offered FREE!
PRICE: AED 10-30 per craft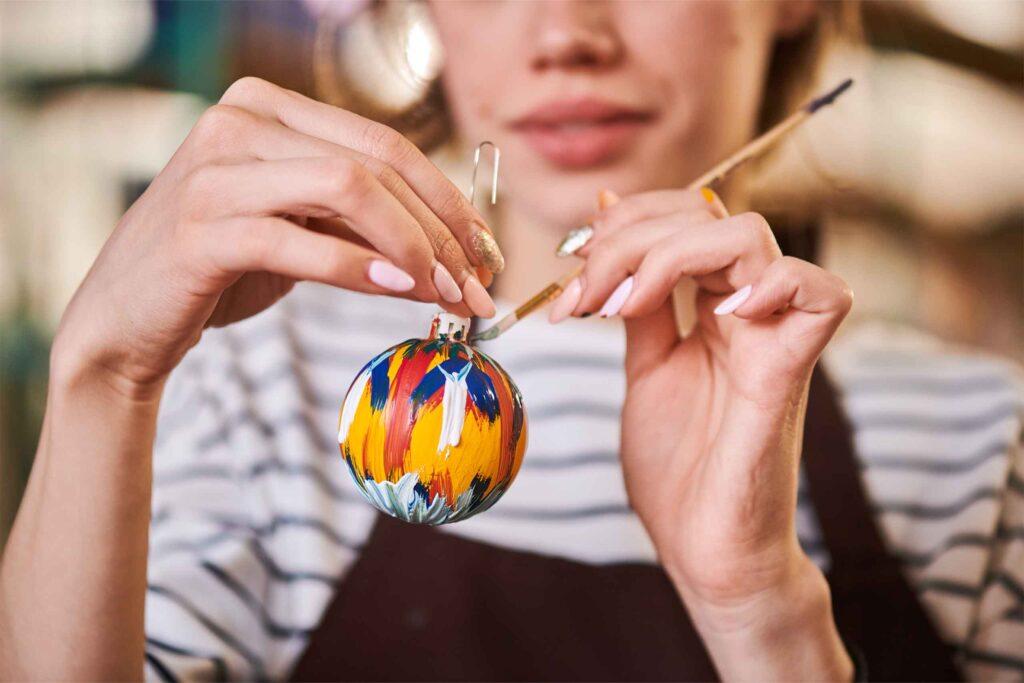 CERAMIC ORNAMENT PAINTING
Dive into the joy of freehand painting, creating personalised winter treasures.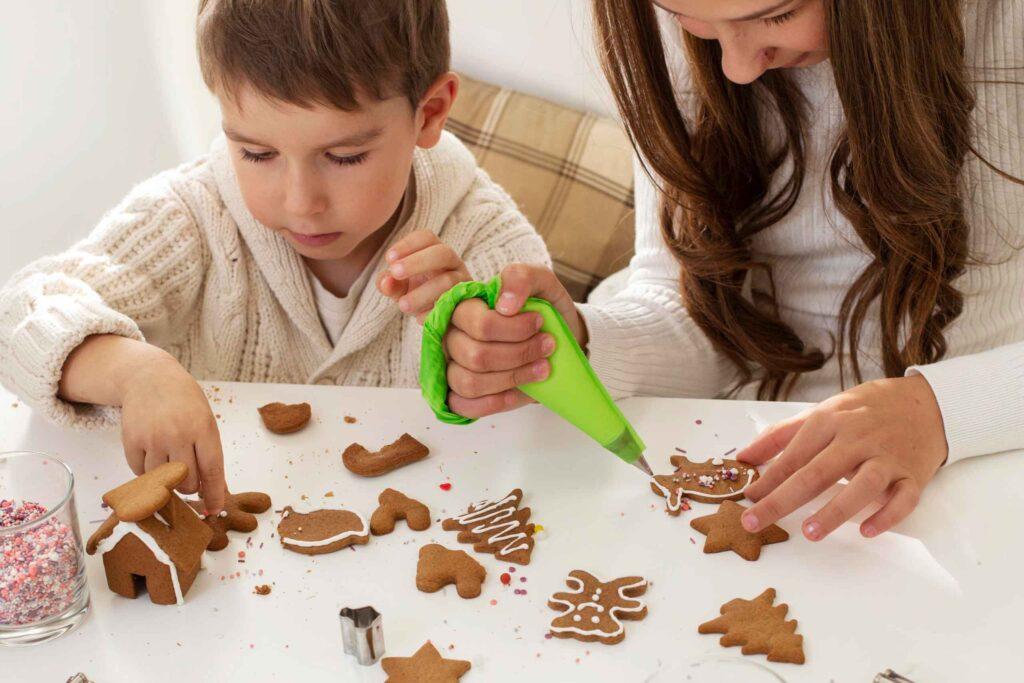 Cookie & Cupcake Decorating
Transform sweet treats into edible masterpieces with festive flair.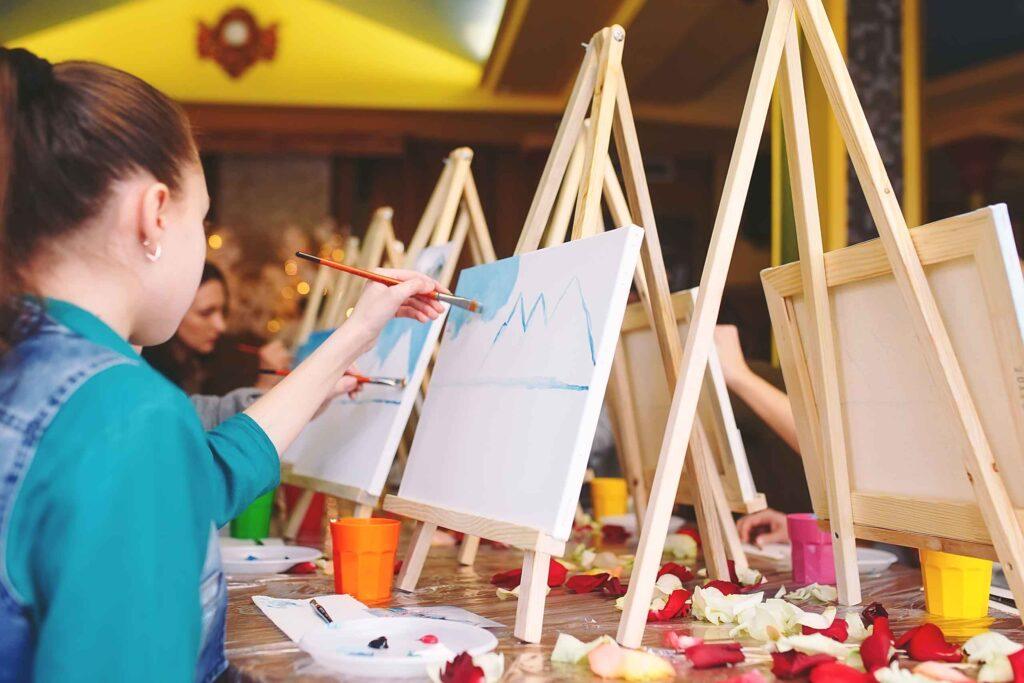 Unleash your artistic spirit on canvas, crafting winter wonders in every stroke.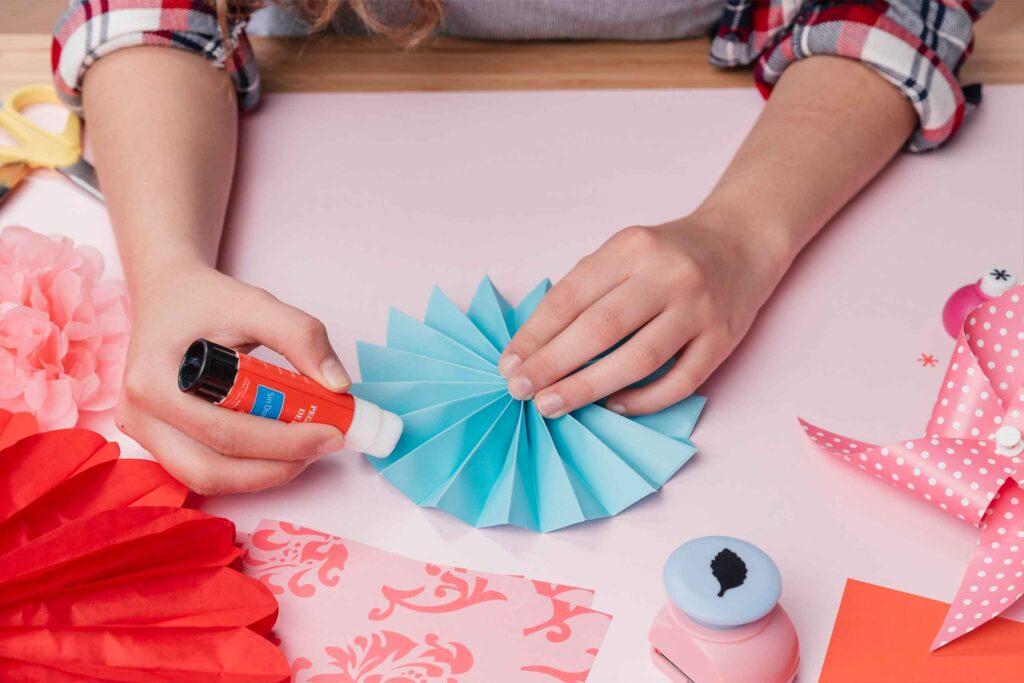 Illuminate the season by fashioning charming paper lanterns.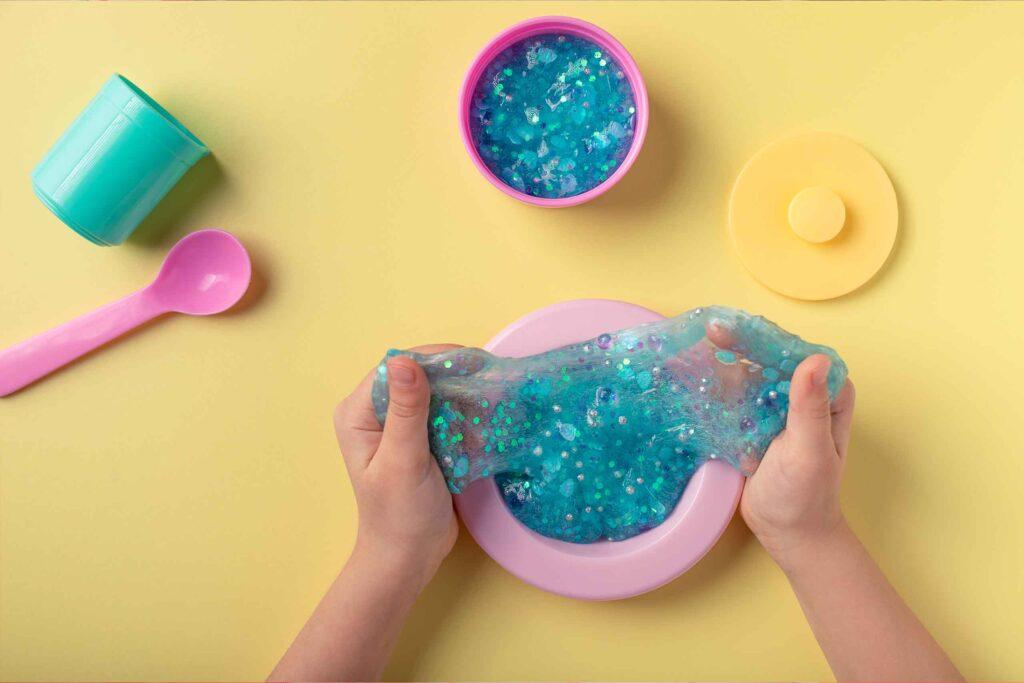 Dive into gooey fun, crafting festive slime with a touch of holiday magic.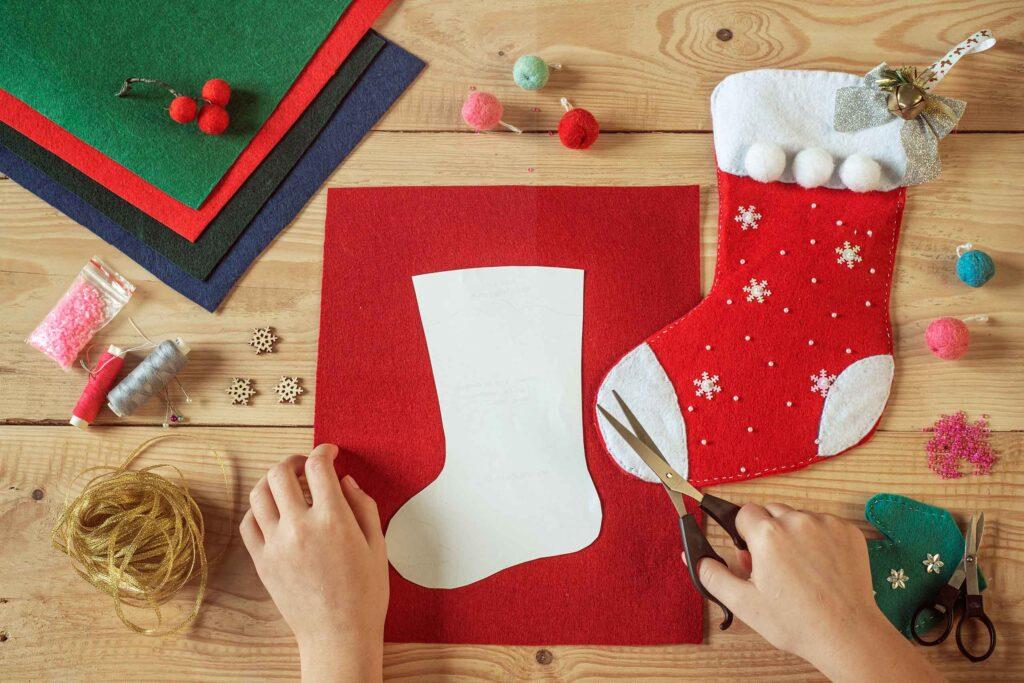 Craft your own stockings, adding a personalised touch to holiday décor.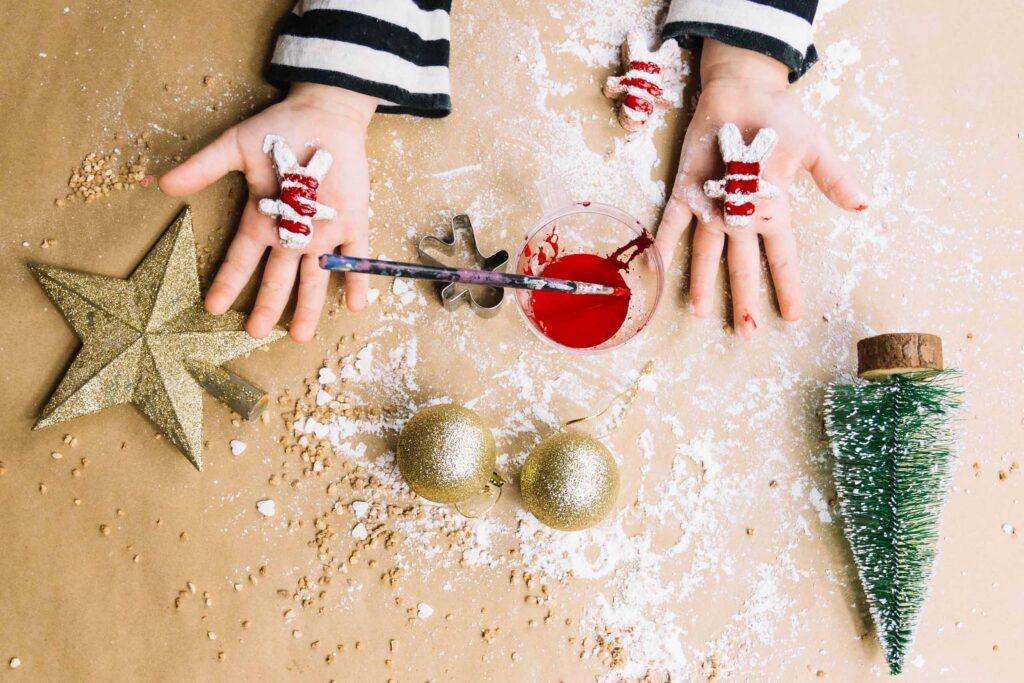 Create vibrant and textured art, capturing the magic of the season in sand.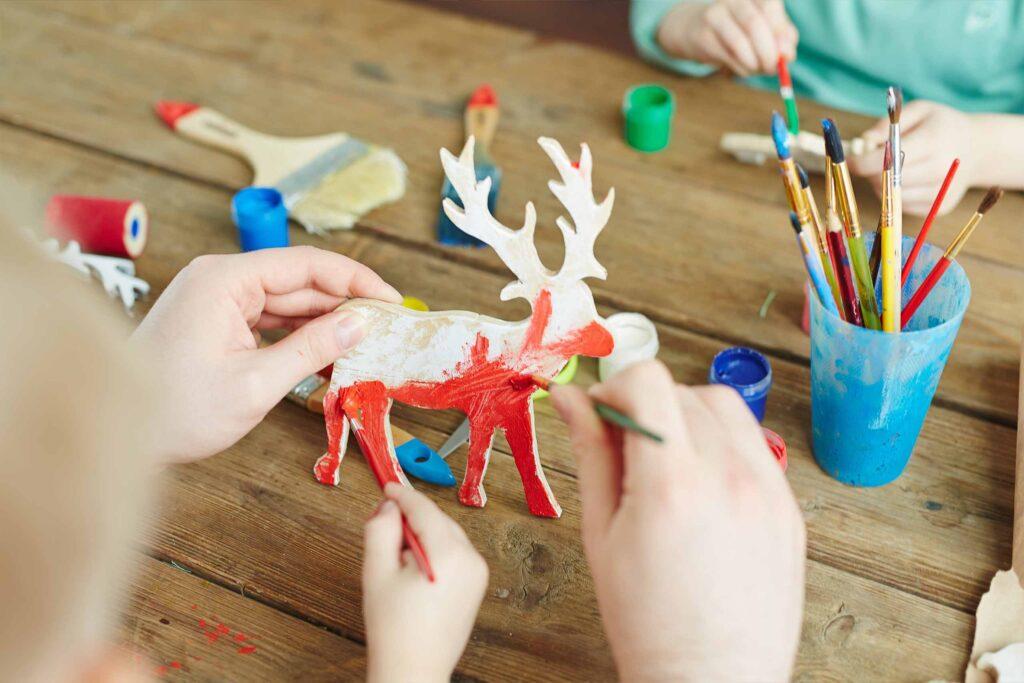 Winter Wooden Magnet Painting
Transform wooden magnets into winter delights with your artistic touch.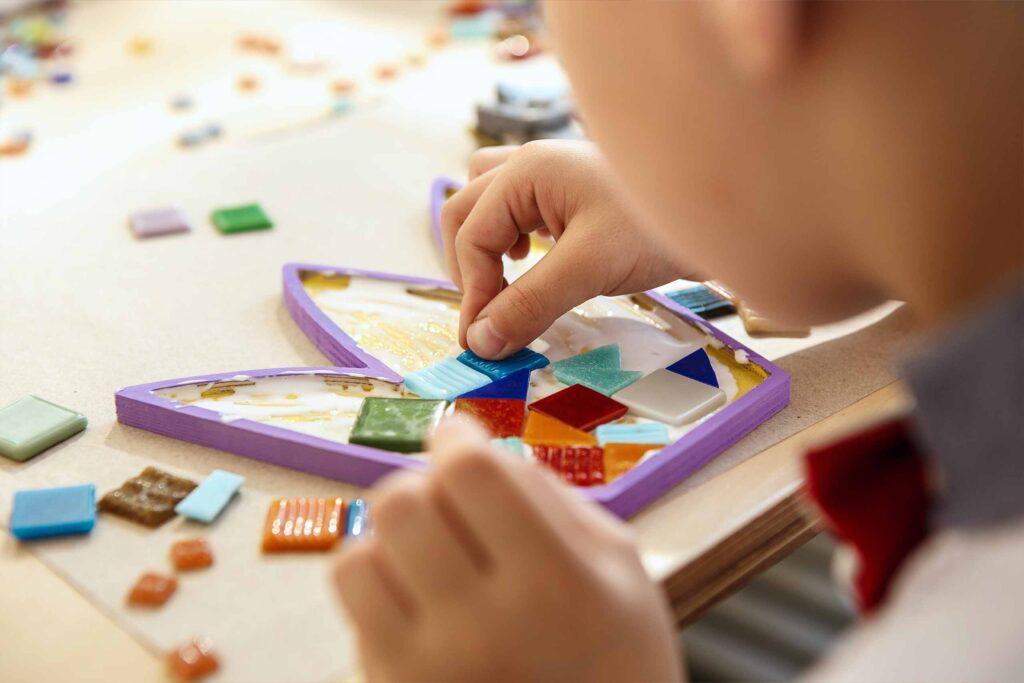 Piece together a mosaic masterpiece, celebrating the season with creativity.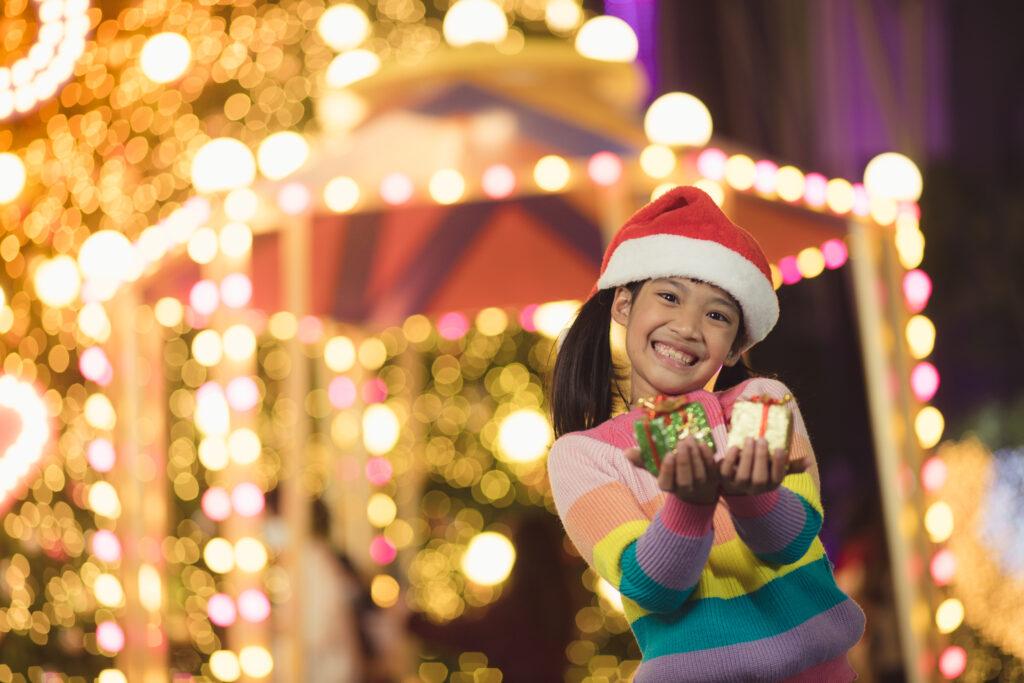 A carnival classic, adults and children alike can take a ride on the enchanting carousel.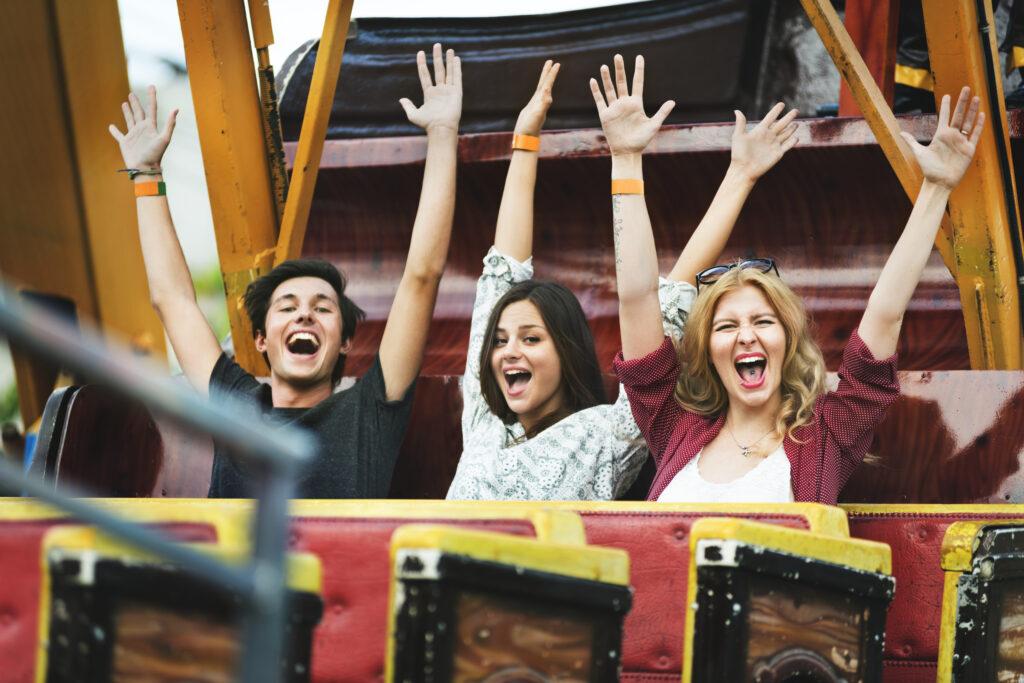 Grown-up carnival goers can experience a thrill on the bigger rides, such as a swinging pirate ship and more!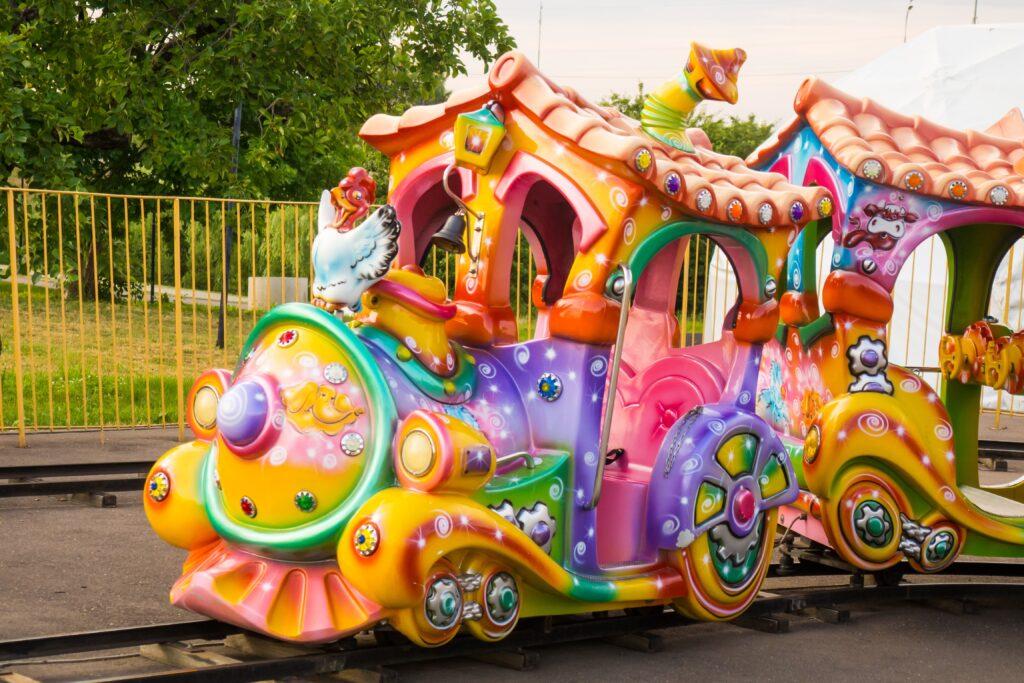 Got your tickets yet? Calling all kids—all aboard Yas Winter Fest's Kiddie Train! Children can hop on for an exciting train ride!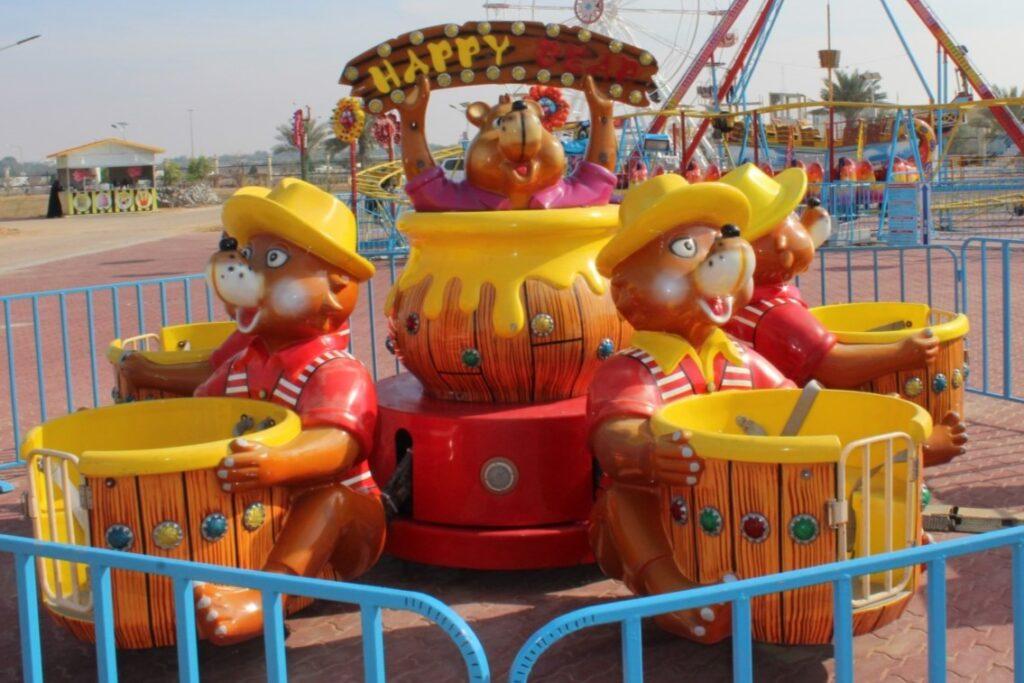 Although these honey jars aren't sticky, be careful, because the little ones might never want to leave! Create the sweetest memories by going for a fun spin on the Honey Jars ride.
If the Honey Jars aren't your cup of tea, we're sure that this will be! Feel the wintry air in your hair as you spin in these adorable tea cups—perfect for our young ones who can't have coffee yet!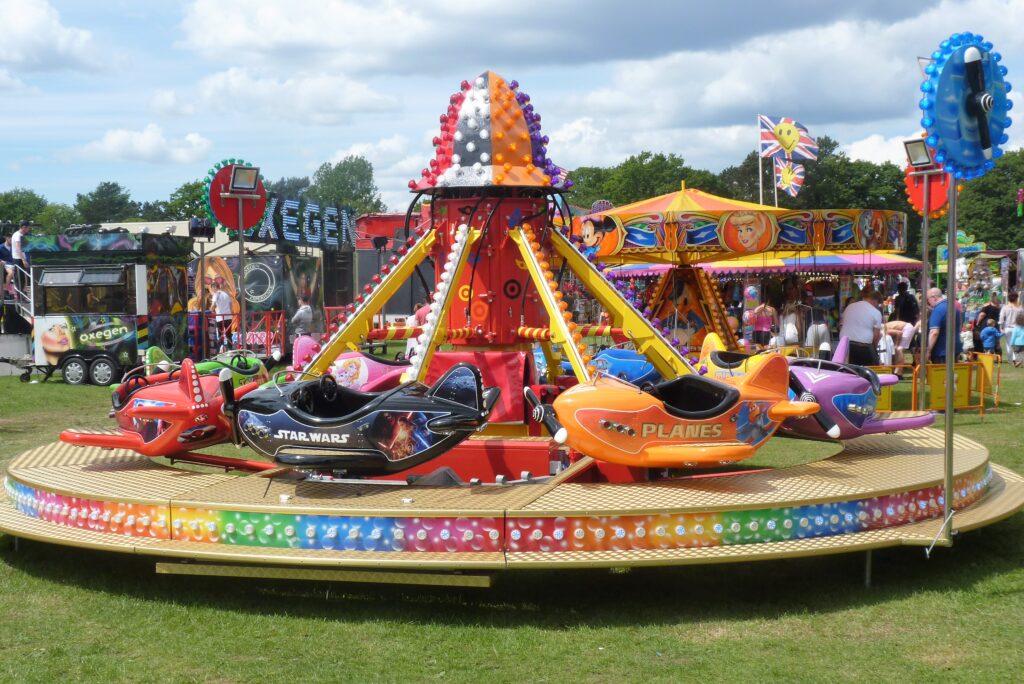 Fancy yourself a brave pilot? Soar through the sky with our mini aeroplanes!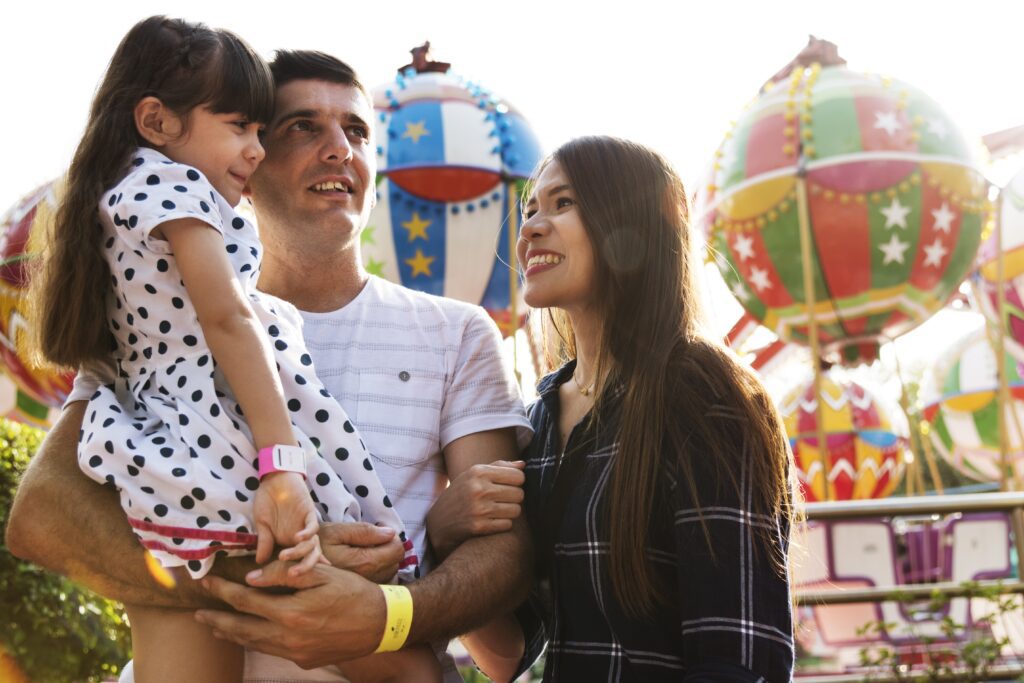 Let's take to the skies with these colourful samba balloons!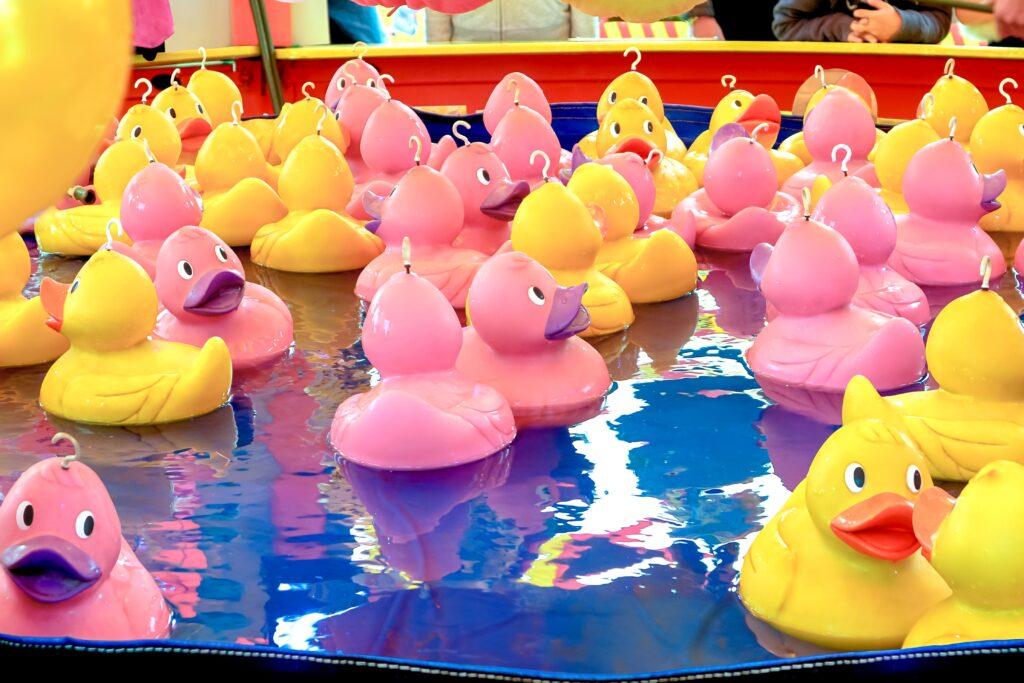 What luck will your chosen duck bring you? Let's find out!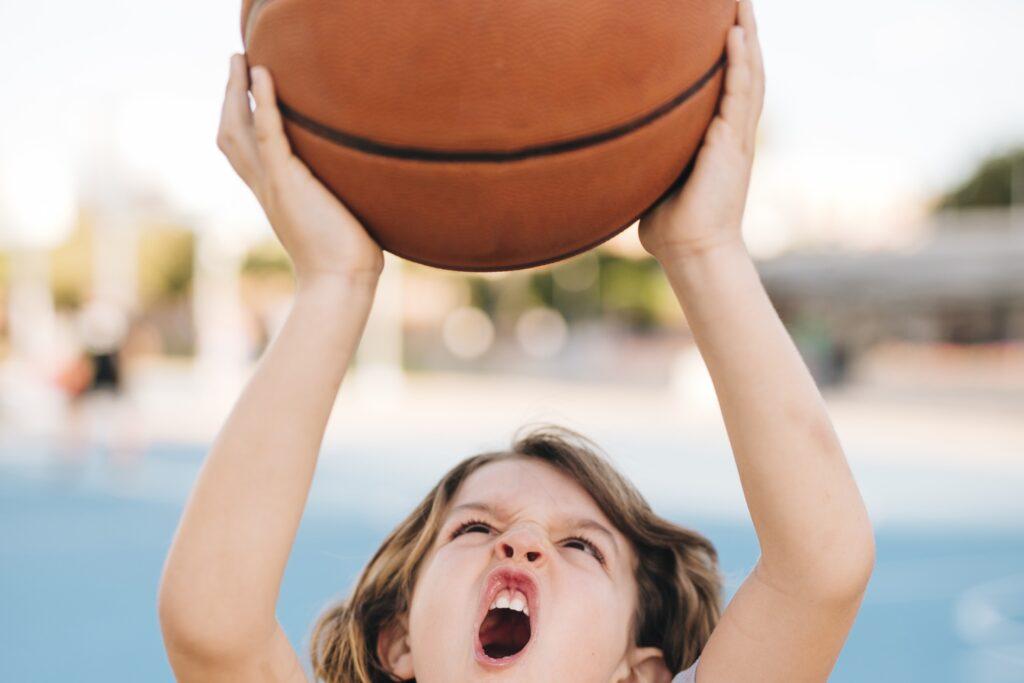 Whether the court has always been your area or it's your first time shooting hoops, everyone can get a shot at this basketball game!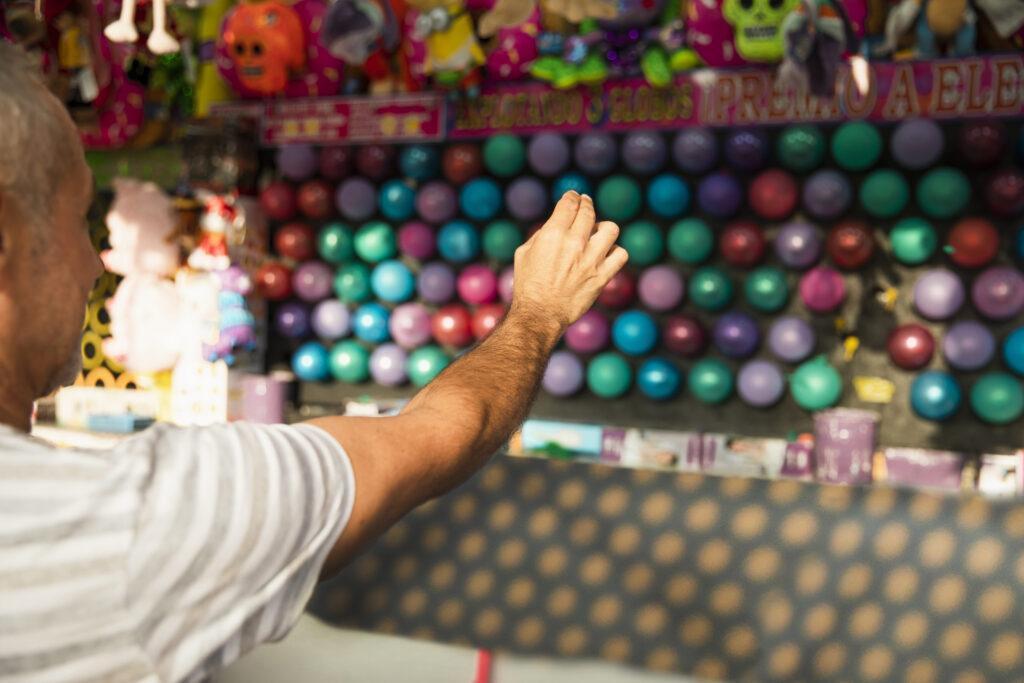 We don't need heads or tails here! This coin toss is a game of skill—how many coins can you get onto the plate?
All activities are chargeable.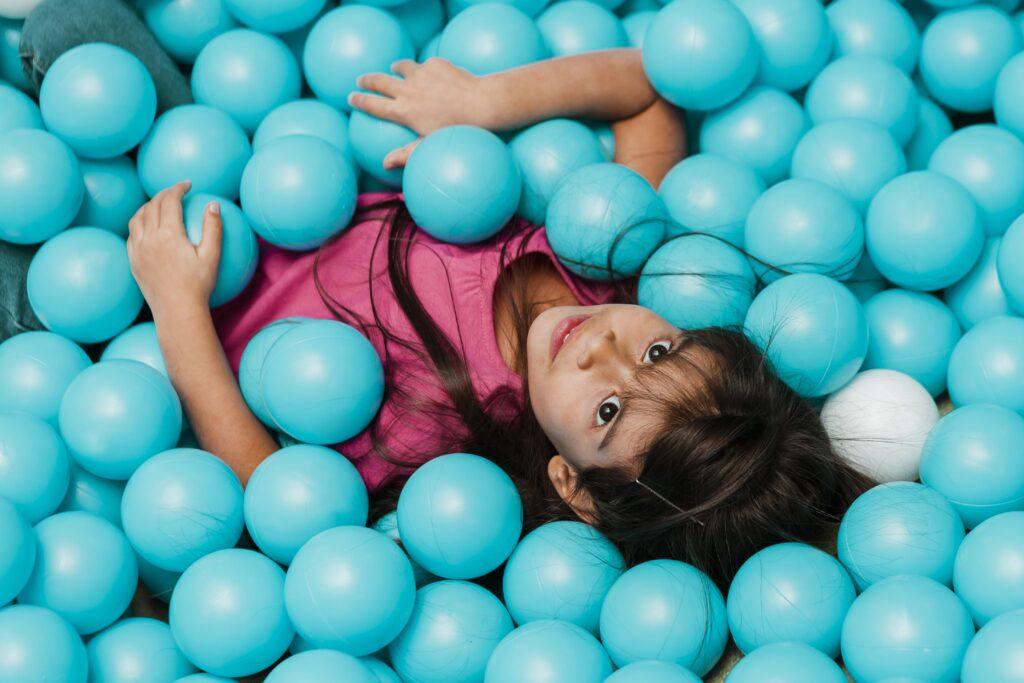 Ball fights and hide-and-seek—Yas Winter Fest's Ball Pool offers endless opportunities of some fun play!
Obstacle courses, bouncy areas, slides, and more, kids can burn off steam in the ultimate winter park!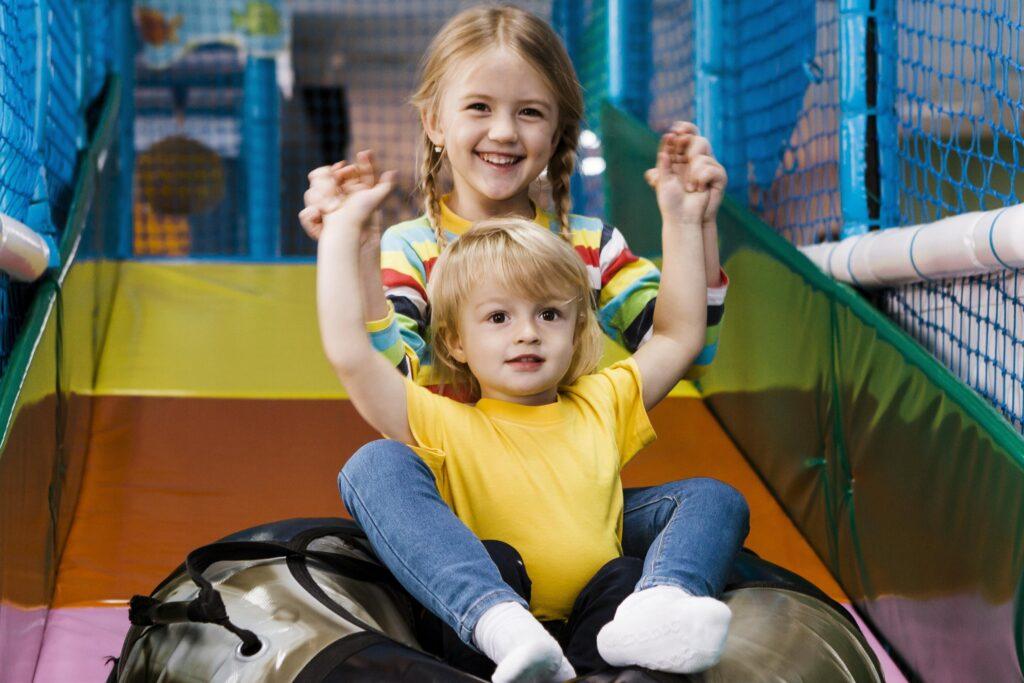 What better way to feel that December air than to zoom down the giant tube slide?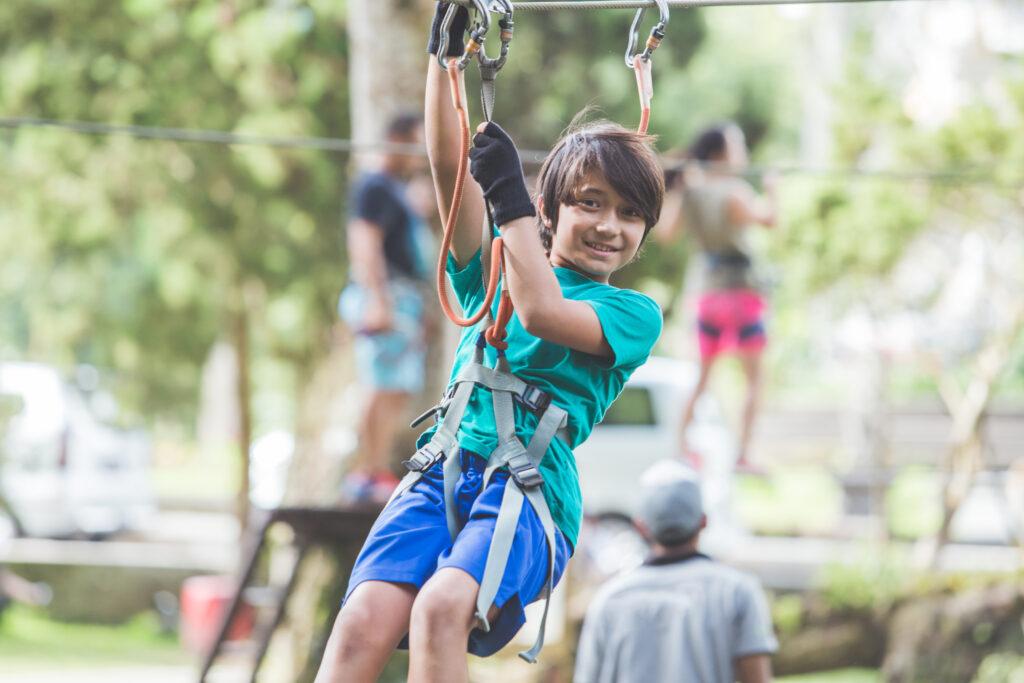 Brave youngsters can have a shot at the ultimate test of courage by going on the zip line.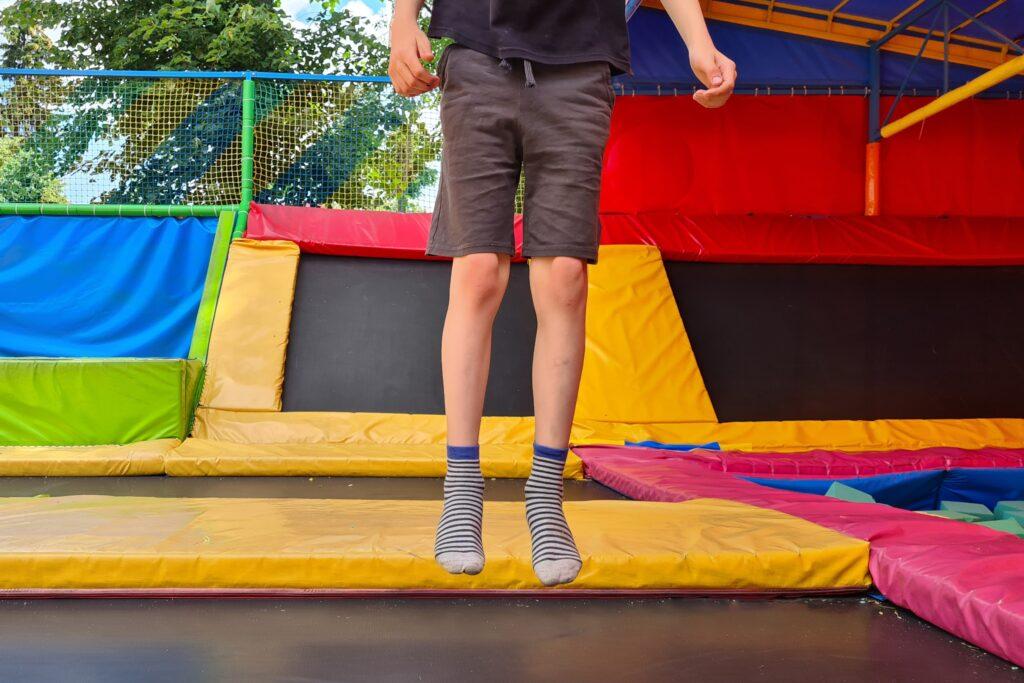 Not your average trampoline, Yas Winter Fest will feature a mega 6-bed trampoline, for jumping galore!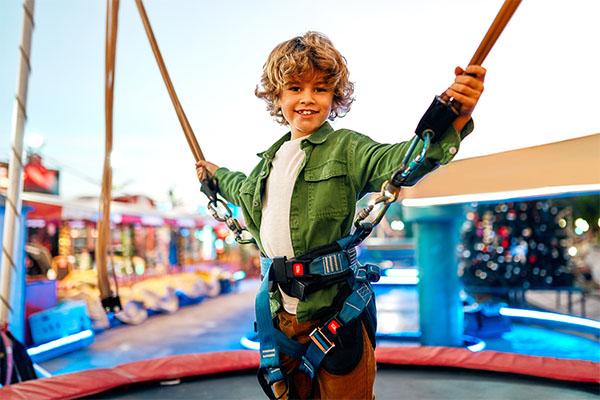 Mastered the mega trampoline? Take it a step further and climb aboard the Bungee Jump!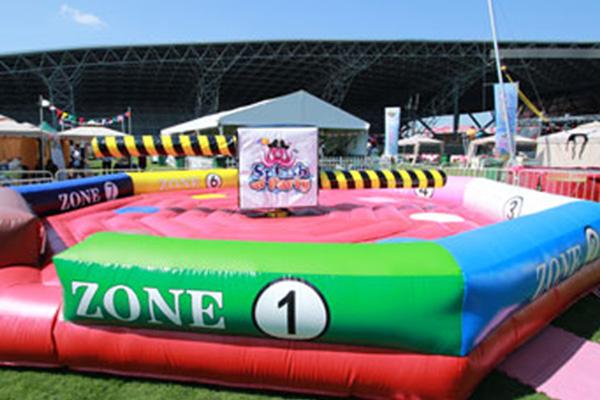 Balance and agility are key to beat the Winter Meltdown! How long can you stay standing?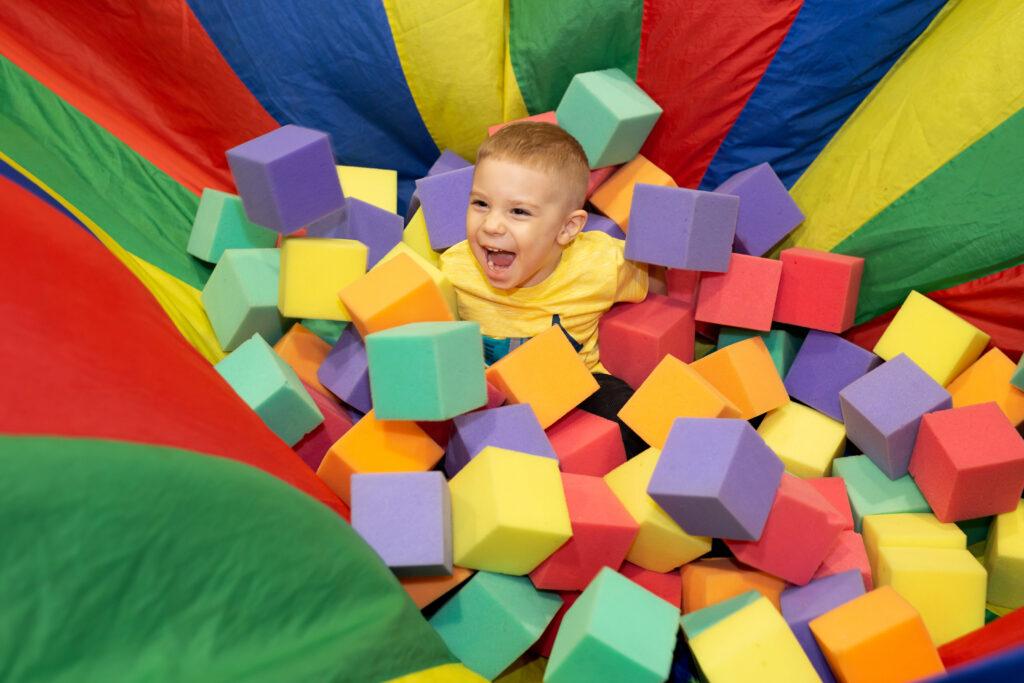 Perfect for juniors, the soft play area features mats, big blocks, and activities geared towards little elves!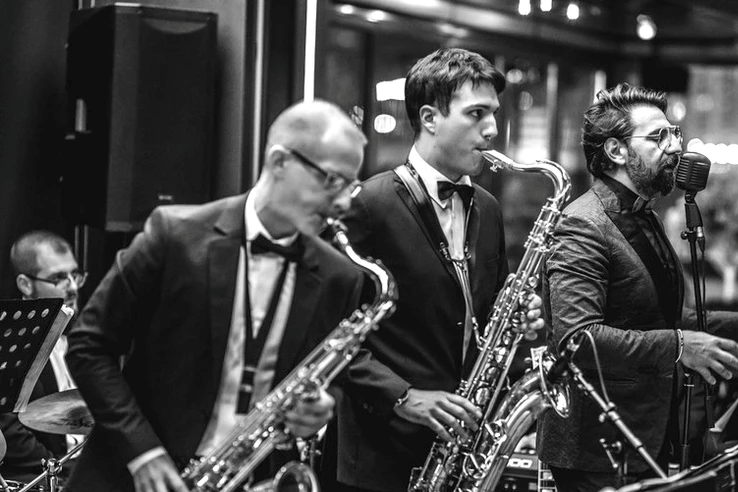 Gather around the main stage through the week for a full entertainment lineup of unmissable acts, including a brass band by Mark Zitti, school choirs, show-stopping magicians, and fascinating jugglers!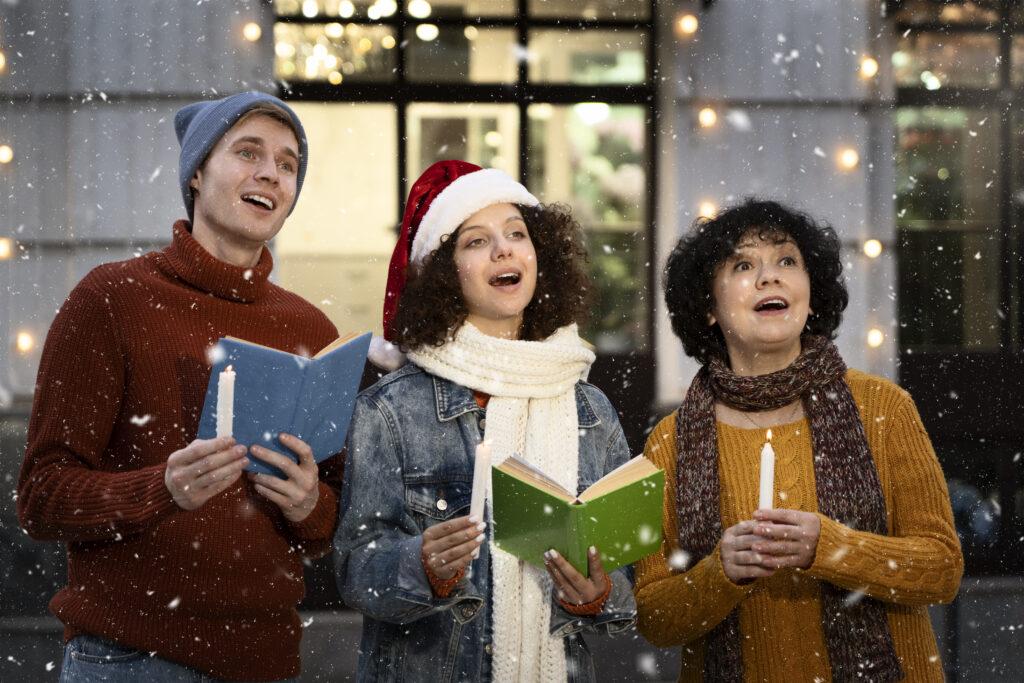 Join the ultimate Christmas carolling session twice a day, where you can read the words to your favourite festive songs on the big screen, and sing your heart out!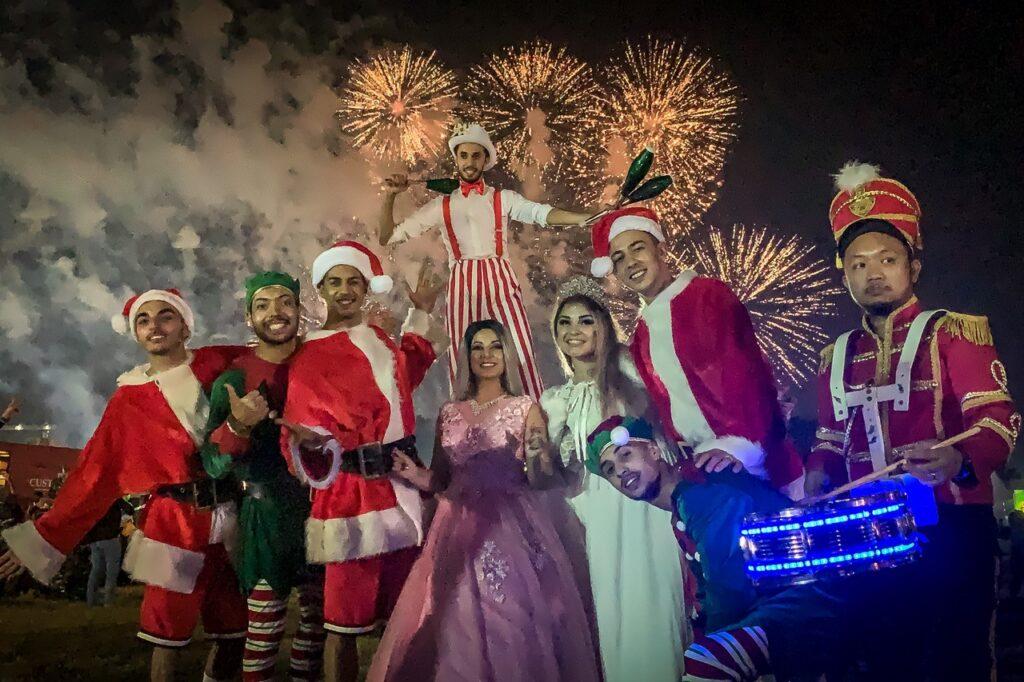 Twice per day, keep an eye out for a parade through the park, including appearances by elves, fairies, stilt walkers, and the man himself—Santa!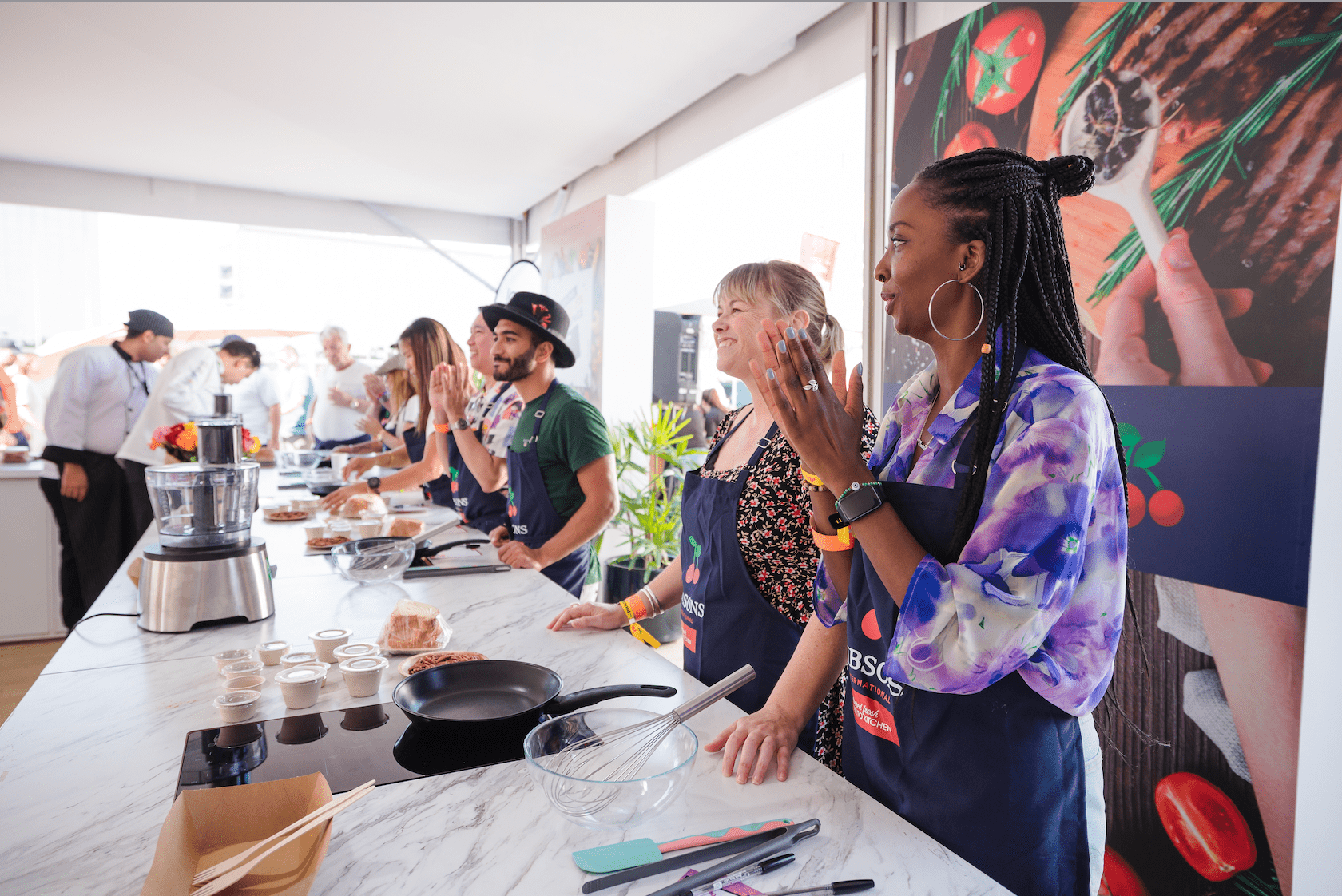 Participants will be guided through a fun and flavourful recipe led by a pro chef, with fresh ingredients provided by Kibsons.
Get personal cooking advice and feedback directly from the pros at the Kibsons Box Challenge, where you can learn how to cook crowd-pleasing festive recipes, led by professional chefs!
Kibsons Box Challenge sessions will run throughout the week, where you can learn how to perfect a chef-guided recipe, and best of all, savour your masterpiece at the end.
Access to the Kibsons B Challenge is included with all Yas Winter Fest tickets. Spots for each session are limited, and on a first-come, first-served registration process at the event.
Join us at Yas Winter fest!
ABU DHABI'S BIGGEST WINTER CELEBRATION.
Ages 3 and below: Free admission
Ages 4 to 12: Child ticket required
Ages 13 and above: Standard ticket required